Videos
Inland has presented packaging technology seminars and technical sessions on numerous label and packaging topics at a variety of industry conferences.
One of the most popular presentations is Label School, which provides a solid foundation for brand management and industry partners considering new packaging solutions.
Now you can gain access to all of Inland's label and packaging presentations.
Video archives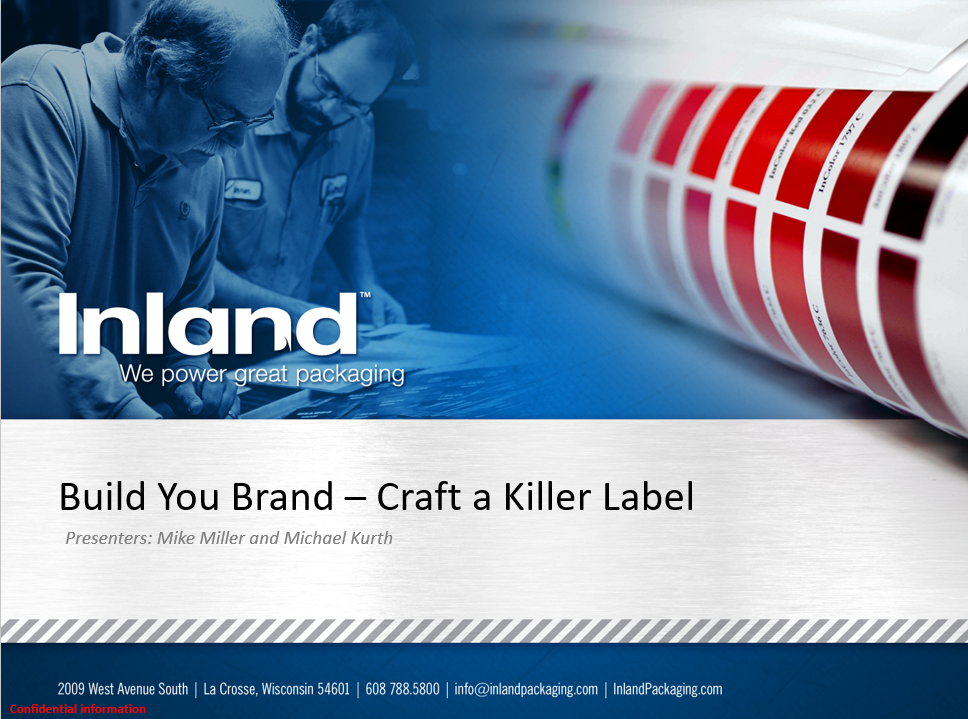 Build Your Brand - Craft a Killer Label
In this webinar, we covered  market trends like cannabis, diversification, personalization, and more. Learn which label type is the best fit for you and how to capture consumers' attention on crowded shelves. Whether you have years of experience or you are just starting out in food, beverage, or beer, there is something here for everyone.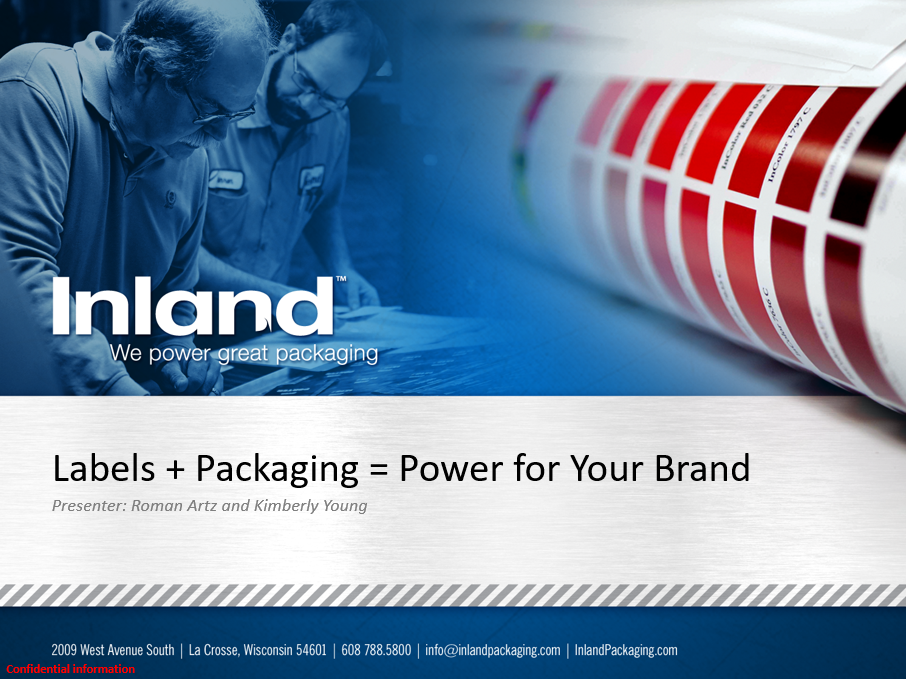 Labels + Packaging = Power for Your Brand Webinar
View our webinar covering the latest label and packaging advancements available in a variety of consumer markets – including food, beverage, and household products.  Labels and packaging are being asked to do more than ever before.  Packaging is a billboard for your brand and consumers are looking for your packaging to power a meaningful experience.  During this webinar, we'll share the various packaging types available to you, talk through trends in the marketplace, as well as design considerations that will power your brand.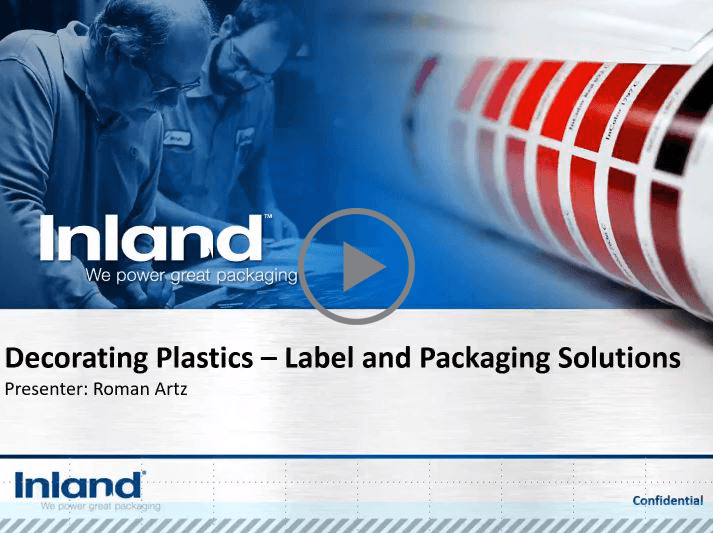 Decorating Plastics – Label & Packaging Solutions
View an informational session on the various decoration solutions available for your plastic packaging. We will dive into the pros and cons of each packaging type, an assessment on sustainability expected investment costs, as well as how Inland can guide you in your decision for the best decoration solution for your packaging.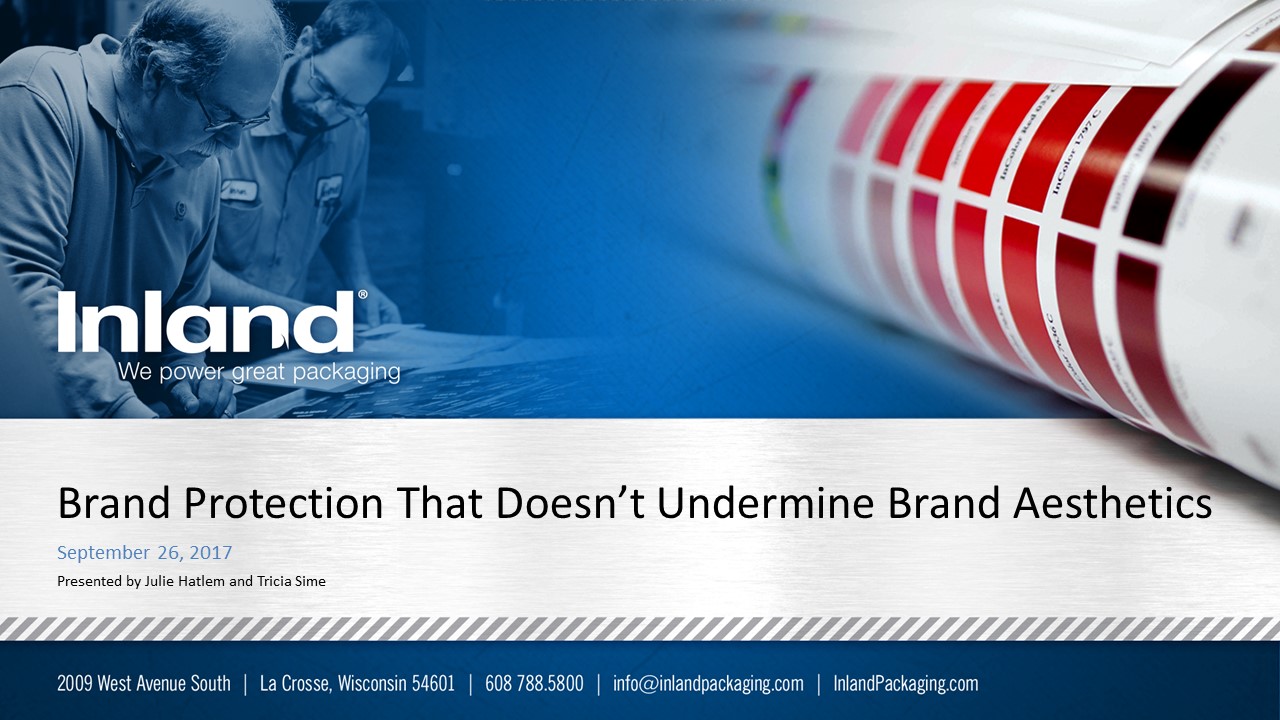 Brand Protection That Doesn't Undermine Brand Aesthetics
In this presentation we cover brand security options product stakeholders can utilize without negatively impacting their packaging or shelf appeal. Increased threats and regulatory requirements push brands to seek out security options. This session aims to demonstrate the variety of options available.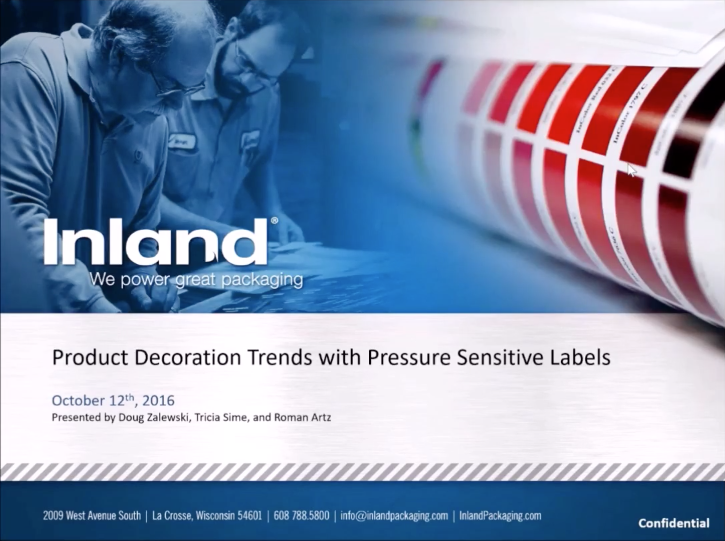 Product Decoration Trends with Pressure Sensitive Labels
What's the latest for pressure sensitive labels? In this webinar we cover PSL product decoration trends for food, beverage and household products.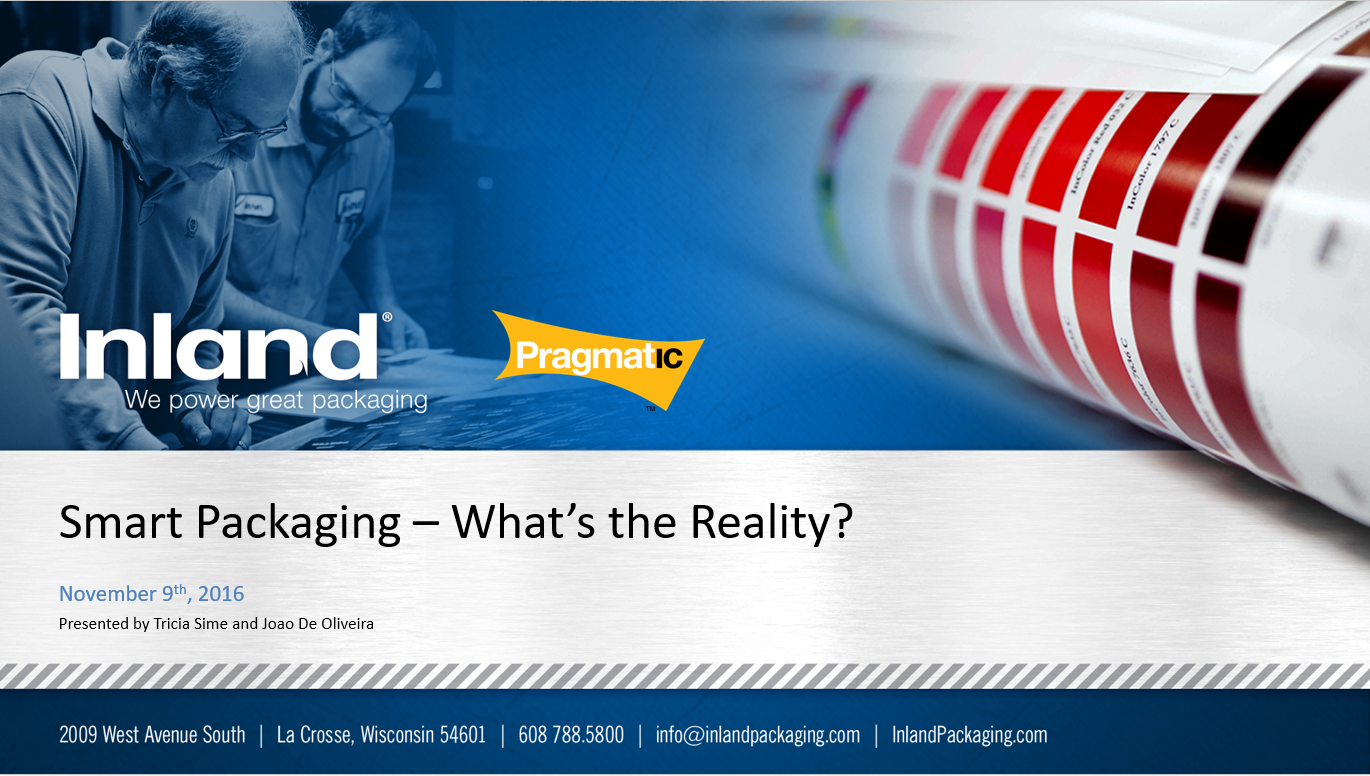 Smart Packaging - What's the Reality?
Global demand for active and intelligent packaging is forecasted to expand 7.5 percent annually to $7.6 billion by 2021. In this presentation we aim to answer the question most brands are asking – what's the reality of smart packaging?